If you're contemplating a bigger home for your family, considering downsizing as your oldest child moves out or moving closer to a job outside of the Chandler area, you may be asking what you need to know before you sell your home.

Selling your home is a big step, but there's a lot you can do before the journey begins. The Santistevan Group is a team of trusted local Chandler real estate agents, and we're here to help you feel comfortable during every step of the selling process — before, during, and after the actual sale. So whether you're on the fence about selling your property or want to ensure you take the right step forward, we've created a brief guide to what you need to know before selling your Chandler home. It's important to:


Explore your motivations for selling your home and know what outcomes you're expecting

Take the right steps to prepare your home before you put it on the market
The state of the Chandler market in 2022
According to the National Association of Realtors (NAR), the
Phoenix-Mesa-Chandler market
is one of the top ten real estate markets in the nation. High demand and lots of new residents are driving the prices of homes in your neighborhood higher and higher. You may have even seen your neighborhoods put their homes on the market and get offers tens of thousands of dollars above their asking price within just a couple of days. Even in 2019, 9.0% of buyers in the United States bought homes in your area, and that
trend is as strong as ever
.

The benefits of selling your home in a hot market don't stop at getting a great offer price that can far exceed its tax assessment or what you bought the property for. Other benefits include:


Speed: Because so many buyers are competing for homes in your area, you'll likely see multiple offers within the first week. Today's buyers also tend to be pre-approved for financing, not just pre-qualified, so the actual closing process is streamlined, too.



Convenience: There are simply fewer hoops to jump through. For many homeowners, you can simply put your home on the market as-is. You can also worry less about contingencies or contract complications. On average, sellers

received nearly five offers

before selling their home in February 2022, and that average is even higher in in-demand neighborhoods. You can simply pick the offer that's the simplest.

Fewer costs: With today's hot market, you can look forward to more than just a high selling price. You can also enjoy reduced costs. Buyers often take on the costs of title company fees, are unlikely to nitpick about repairs and upgrades, and may even absorb any survey fees. If cash flow is just as important as a high return, today's market is even more favorable.
Of course, being in a hot market has one obvious drawback: where are you going to move to? Because the market is so competitive, you might also have difficulty finding a home you like, putting in a competitive offer, and lining up the move-in date with your move-out date. Working with a Chandler Realtor team that can help you sell your home and buy your next home can help all the pieces fall into place.
Two questions to ask yourself before selling your Chandler home
Now that you have a better idea of the state of the market, you can move forward with your plans more strategically. Ask yourself and your family these questions as you decide when to put your home on the market and what your long-term plans are.
What price are you hoping for?
How much do you want to see on an offer before you consider accepting it? This number can be difficult to figure out. After all, your property tax assessment won't give you insight into how much someone else may be willing to pay for your home. If you love your current home, you may also have a biased perspective on how much someone should be willing to pay for it. It's important to neither overshoot nor undershoot this number; a real estate agent can help you evaluate the likely selling price of your home by comparing it to similar homes in your neighborhood that have sold recently.
Pro Tip: The listing price and the price you're hoping for may be very different.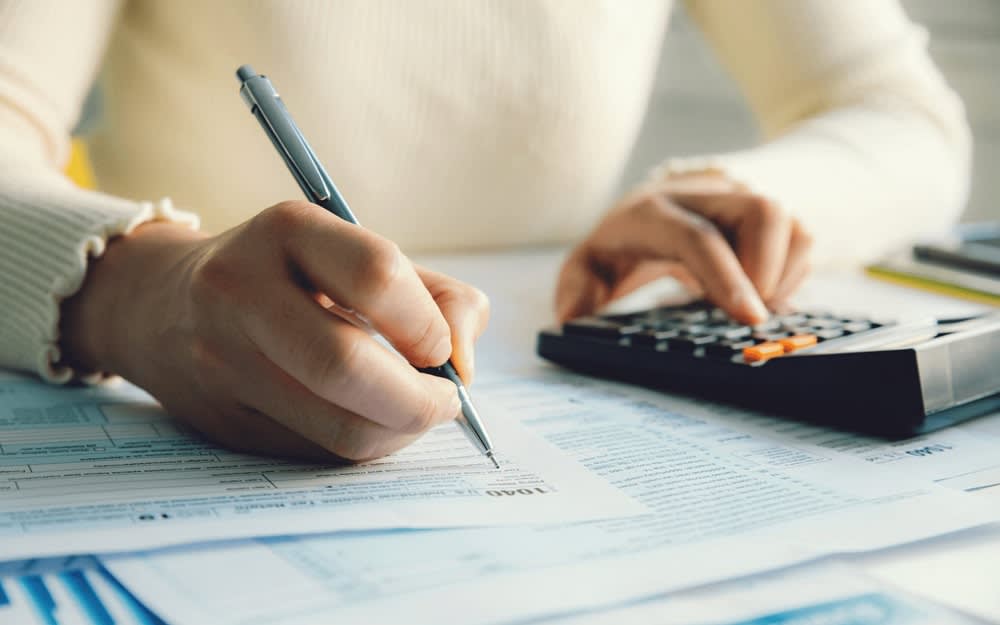 Photo courtesy of Shutterstock
Some strategic Realtors
may advise you to put your home on the market for a slightly deflated price — say, $499,990 instead of $519,990. This can be advantageous for two reasons:
1. It may trigger a bidding war that has competing buyers raise the price far beyond $519,990 in an effort to secure the property.

2. You'll appear in more searches that are set with a price maximum of $500,000, which can tempt buyers with the right financing to put in a high offer, especially if your home is more appealing than others at that listing price.
Where do you want to live next?
This question will determine a lot of your home-selling strategy. Ask yourself:


Are you going to move to another house in the area?

If so, will you be able to find the right home in time? Or will you need a leaseback in the contract so you can stay in your home and keep looking?

If you're relocating because of a job, how much time do you have? Are you on a strict schedule?

Do you already have another home ready to move into?
Questions like these will help you and your Chandler Realtor create the right pricing strategy, expedite open houses and showings as needed, and prioritize different contract elements in buyers' offers. For example, if you're staying in the area and you're still trying to find your next home, a long leaseback can reduce the stress. Alternatively, if you're in a hurry, an all-cash offer that won't have any financing delays may be much more appealing, even if it's $7,500 less than another offer on the table.
Three more things you need to know before putting your home on the market
You've looked at the market, and you know your future plans. Before you actually put your home on the market, you also need to know:
What the home-selling process is like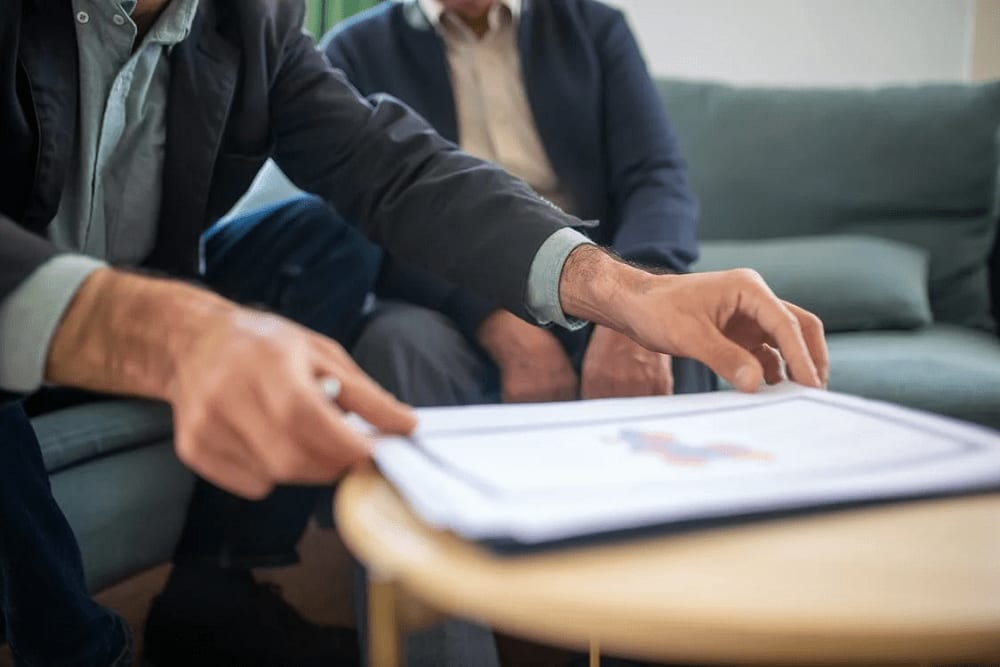 Photo courtesy of Pexels
If you already have a Realtor, they can walk you through the process so you know what to expect at every stage, how long the entire process is likely to last, and how the actual home-selling process will disrupt your family life. Selling your home can be stressful, especially if you feel uncertain about what to expect. You can also read through this
brief guide to the entire home-selling process
.
If there are any repairs and upgrades you should make to your home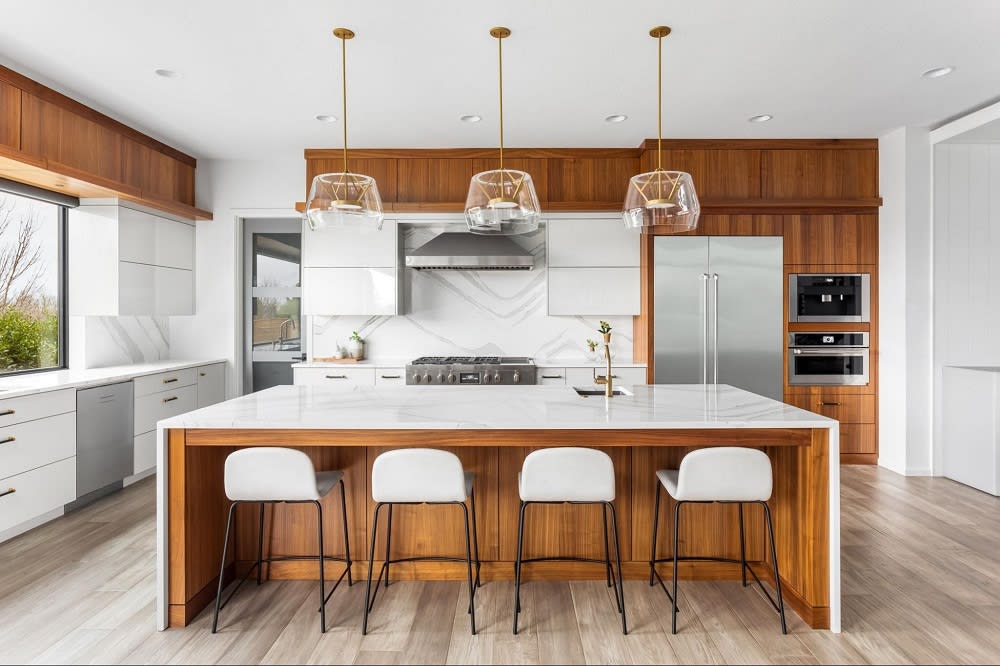 Photo courtesy of Shutterstock

In a hot market, you can generally sell your home as-is. However, there are some repairs and upgrades that can drastically increase the offer prices you receive. Cleaning or replacing your home's carpets, switching to brighter lightbulbs, and small upgrades like adding handles to your kitchen cabinets can make a significant difference to people's first impressions. Depending on the age and value of your home, bigger changes like fresh landscaping, painting the interior or exterior, and upgrading the appliances that will stay behind can make your home much more desirable.

A Realtor or interior designer can recommend the changes with the biggest ROI for a fast or profitable sale.
The right marketing strategy for selling your home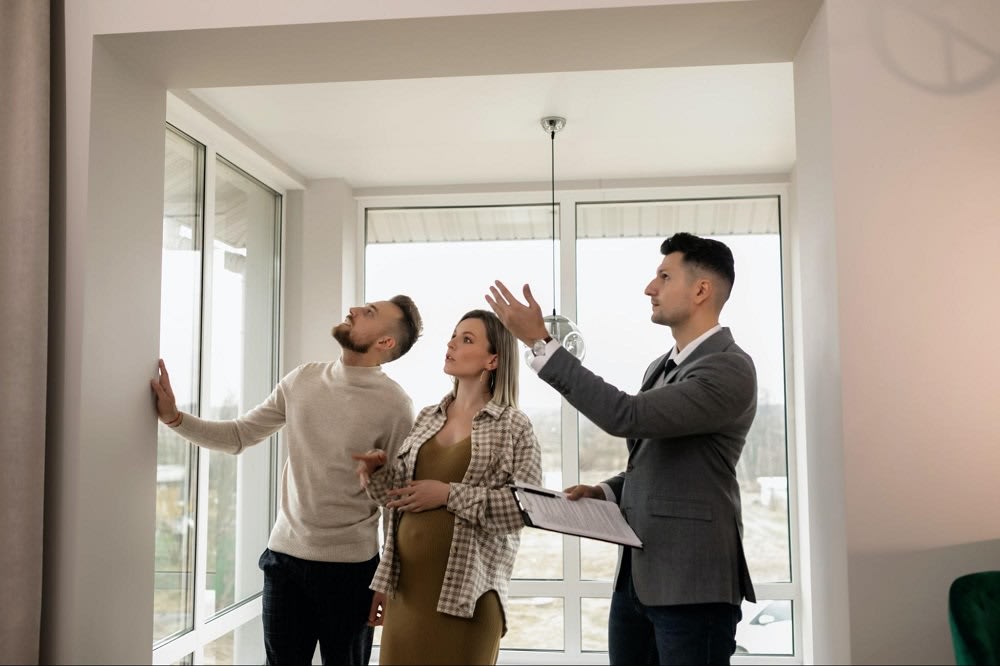 Photo courtesy of Pexels

Home sellers can take a lot of different approaches to selling their homes. Even when you work with a Realtor, there are lots of small strategic decisions to make, such as:


Virtually or physically staging your home
Getting professional photography for your listing
Scheduling open houses
And more
Depending on the real estate team you work with, they may have standard processes or different recommendations available based on your plans and the expected value of your home.
The Santistevan Group is here to help throughout your home-selling journey
Selling your home requires a lot of prep work, but the right experts can help make it less stressful, less time-consuming, and more rewarding. The Realtors in the local Satistevan Group have years of experience selling homes in the Chandler, AZ, market. We're familiar with the Chandler real estate market, and we work with buyers and sellers in the area. We help homeowners feel peace of mind throughout the entire process by walking them through pricing and marketing options, helping homeowners determine the offers that best fit their needs, and managing the backend processes of selling their homes.
Contact us today
to learn more about how to get started and enjoy a successful home-selling journey in today's market.

*Header photo courtesy of The Santistevan Group Real Estate