Arizona real estate
has been hot for many years as homes in every price range have dramatically increased in value while developing neighborhoods bloomed with new homes and residents.
Chandler, AZ
, has been exceptionally well positioned and, in
2019
, was named by Smart Asset as one of the best places to become wealthy in the United States. That has held true throughout the recent changes in the real estate market, locally and nationwide.
There's no doubt that home investors looking at real estate today are making careful decisions. As the economy experiences rising interest rates and adapts to global influences, markets are shifting rapidly across the country. Home buyers are adapting their strategy for the new financial landscape, but how has that influenced Chandler real estate values?
Join
The Santistevan Group
as we take an in-depth look at what to expect from the Chandler real estate market.
Chandler real estate rises steadily
The momentum of Chandler real estate indicates that the market is still going strong with a steady increase in home values. The median list price for Chandler homes as of July 2022 was
$615,000
, while the average time spent on the market was just
36 days
(as per The Santistevan Group's free market reports). The median list price in Chandler has increased every quarter since Q3 2019.
According to the same market reports, the market action index (MAI) is hovering around 56. This is a significant drop from last month's MAI of 70. The last time the 90-day average MAI was this low was February 2020. Inventory has increased to 591. At the same time, price decreases are at 60% of the home inventory, and prices have plateaued.
All told, Chandler remains a seller's market, but one that has been cooling over time: ask your agent to monitor MAI. If it resumes its climb, prices likely will follow suit. If the MAI drops or even falls into the Buyer's zone, we're likely to see prices trend downward.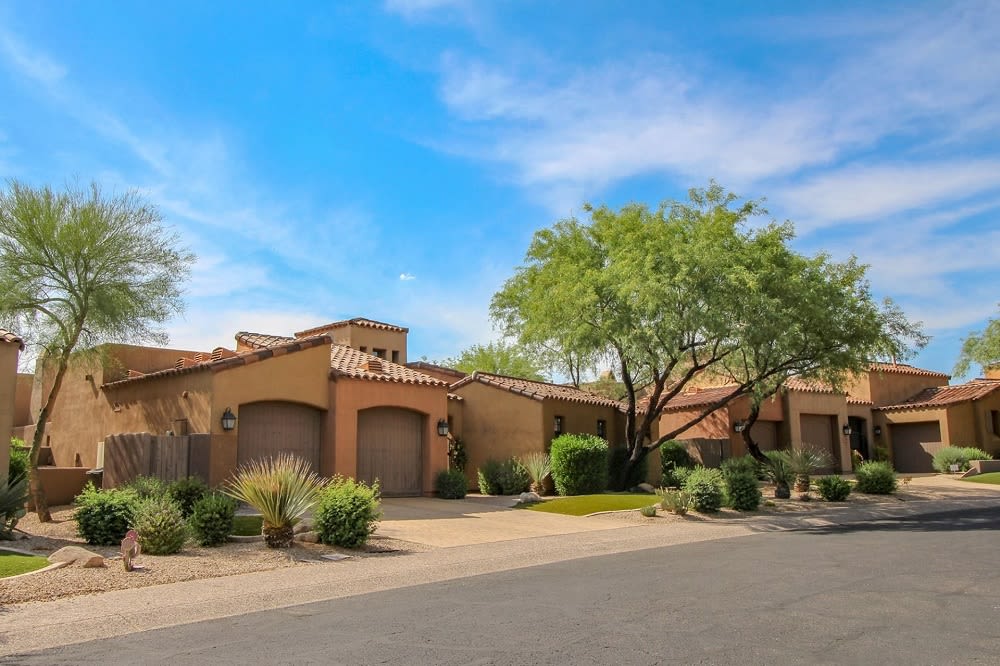 Photo Courtesy of Shutterstock
More homes on the market
We are also seeing the Chandler, AZ housing market grow in the number of homes available. For today's buyers, this is excellent news, as a market shortage has been the headline issue for the last several seasons of homebuying. In Chandler, the
inventory
of available homes rose from 185 in July 2021 to 591 in July 2022. If the promising spike in inventory continues, we could see Chandler inventory reach pre-pandemic levels.
Decreased time for Chandler homes to sell
As mentioned above, properties in Chandler, AZ, currently have an average
time
on the market of about 36 days. Since the lows of 20 days in July 2021, the average time on market has not reached 45 days. This indicates a high-demand market with rapid bidding and negotiation times. Whether buying or selling real estate in Chandler, you can expect a rapid process where the local real estate teams like The Santistevan Group know how to move fast, connect buyers and sellers, negotiate, and close successfully without delays.
Buyer activity and competition are slowing down
Photo courtesy of Shutterstock
You are also probably wondering
how the interest rates
will affect the Chandler, AZ, real estate market. Good question. From this moment, data indicates that demand for Chandler homes is still strong, while we are also seeing the expected changes in buyer behavior. While the interest rate was historically low, prospective homebuyers had every reason to dive into the market and close fast. Now, buyers are returning to more normal behaviors where finding the right lender and making more careful real estate decisions is the most beneficial course.
In Chandler, this is seen as a slow-down in buyer activity and a drop in the competitive bidding wars seen a few months ago. This is good news for Chandler buyers and sellers. For home buyers, you now have some breathing room to search and strategize — and make the bid you intend to. For sellers, you no longer need to worry about frenzied buyers, high-pressure bids, or the risk of over-extended buyers dropping out after chasing away better prospects. Buyers will approach with better-prepared bids, and negotiations can take place at a comfortable pace for both parties.
Most Chandler homes are still selling over the listing price, and home values continue to rise.
Affordability windows change for home buyers
One significant recent change in Chandler real estate has been
affordability windows
. Buyers have been able to afford "more house" for their income and downpayment amounts with less interest percentage to worry about. This can be seen in the recent increase in demand for modestly priced homes, smaller homes, and Chandler townhomes for sale that has become increasingly valuable as buyers think smart about their total buying budget with the new interest rates.
Many are seeking more modest homes in desirable neighborhoods like Chandler with an eye toward home values in the future. Any market that was already well-positioned for growth is likely to continue to see growth outside of the landmark pandemic interest rate buying spike.
Luxury real estate in Chandler, AZ, remains unchanged
Interestingly, the
luxury real estate
market in Chandler and many other regions has remained mainly untouched. The supply of luxury homes and the pace of luxury sales have not been impacted as strongly by the housing shortage or the interest-inspired buying frenzy. This also means that as the market recovers from the drop and return of the interest rate, luxury homes will continue along a predictable real estate path.
Chandler luxury homes will continue to gain value over time, and those seeking to buy a luxury home in Chandler will find the market equally welcoming, no matter the date.
Smart strategies for Chandler real estate in the near future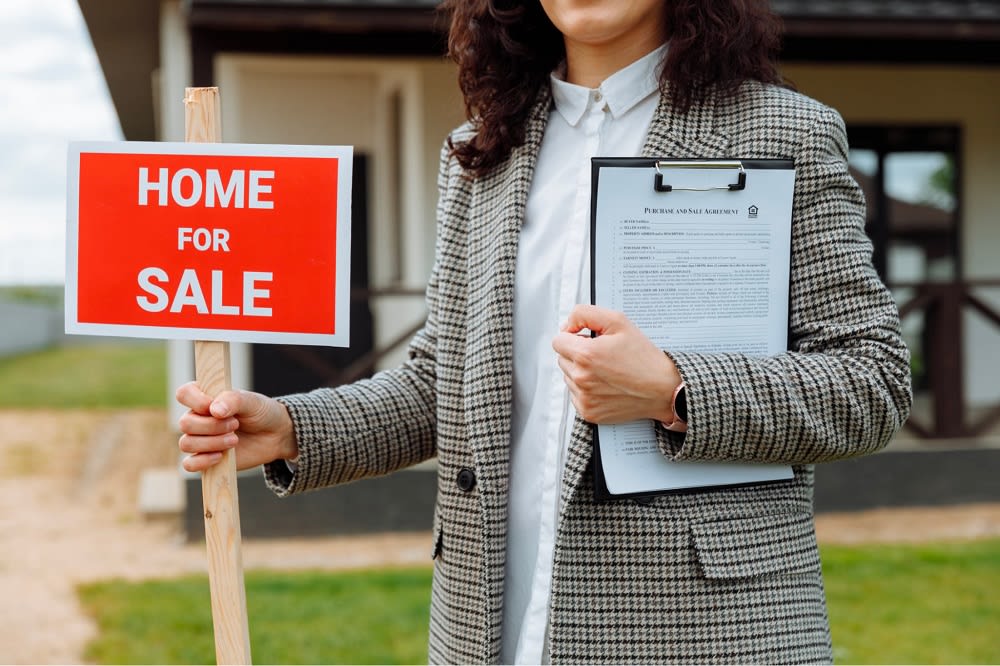 Photo courtesy of Pexels
For those interested in Chandler homes for sale, the current market suggests a few smart strategies in the face of more drastic market changes outside Chandler's peaceful sphere. Whether you are a current Chandler real estate owner or if you're looking to invest in Chandler or buy a permanent home here, you will find beneficial opportunities.
Sell at your own pace
Homeowners in Chandler need not rush to the market or delay their sales for greener selling seasons. As the interest rates return to normal, the rush to catch the last of the buyer frenzy also abates. The correct strategy for most Chandler home sales is to take your time and ensure the home is perfect and the market is ready before officially opening your listing.
Buyer demand is still high
, but you will enjoy a more relaxed approach to competing for the home sale now that buyers are done racing the interest rate.
Real estate investment with Chandler homes
If you plan to invest in Chandler real estate, now is an excellent time to get your foot in the door on a great property. Chandler has promise in a wide range of home sizes and price ranges. If you are a developer or skilled flipper, the market is primed to accept newly renovated homes that are move-in ready for a new family.
Landlords looking to expand their rental portfolio will find a modest selection of single-family and multi-family homes, including townhomes and patio homes in Chandler. With the
population
rising, Chandler is an excellent market for rental homes and short-term vacation rentals for your residential investment property.
Buy homes that drop in price
While home values are remaining steady, some sellers will drop their listing prices to mirror the change in the market with a personal shift in selling strategies. Homes that may have been listed on the high-end are likely to see some adjusting, creating golden opportunities for those buyers looking to negotiate a better price.
Buy and build new homes
Photo Courtesy of Unsplash
New builds in Chandler and other popular, growing communities are also extremely valuable. Buying a new construction home in one of the recent suburban developments gives you the luxury of being the first owner of a modern-designed home. Alternatively, you can buy your own lot and hire builders to create your dream home as a custom construction. New construction and custom homes will benefit from the high regional property values in Arizona and around Chandler neighborhoods.
How to take advantage of the current Chandler real estate market
Savvy sellers and buyers need only to look at the current Chandler housing market to see opportunity. But how do you get the best benefits from the current market conditions?
Whether you are buying or selling a house, Mary Jo Santistevan and Mike Santistevan can help you build the ideal real estate strategy for the Chandler market as it is today.
The Santistevan Group
is deeply immersed in the
Chandler real estate
market and understands the ins and outs of highly successful home sales and how to find your dream home in the region.
Contact the
The Santistevan Team
today to begin your real estate strategy for finding and selling these phenomenal Chandler, AZ properties.