Ahwatukee might just be the best-kept secret in Arizona.

This affluent community to the very south of Phoenix is separated from the city's urban sprawl by South Mountain Regional Park, one of the world's largest municipal parks.

Because of Ahwatukee's geographical location and limited number of freeways and highways, it is sometimes called "The World's Largest Cul-de-Sac." It's also only a 20-minute drive from downtown Phoenix, but it might as well be a world away - which is why luxury Ahwatukee real estate, surrounded by natural beauty, is so prized.

Ahwatukee is often described as an urban village with a small-town feel. The breathtaking mountain views help give it a charming suburban feel.

Ahwatukee is a great place for young professionals or families. It has quiet neighborhoods, excellent schools, and is close to large employers. Outdoor activities include golf, hiking, and mountain biking, and there are plenty of choices for dining and shopping.

Ahwatukee has a population of 77,750, with an average household income of ~$113K.

In 2019, Niche gave Ahwatukee an A+ and said it was the best place to live in the Valley of the Sun as well as "one of the best places to live in Arizona."
The Real Estate Market
Like the rest of the Phoenix metro area, Ahwatukee real estate is enjoying a seller's market. According to Redfin, Ahwatukee home prices were up 25.3% compared to last year, selling for a median price of $475,000. On average, homes sell after just 21 days on the market, compared to ~40 days last year.

Many home sellers receive multiple offers, and, on average, homes are selling for about 3% above their list price. Most buyers are waiving contingencies to ensure a better chance at getting their offer accepted.

While there are affordable homes scattered throughout Ahwatukee, several houses are in the price range of $1.3 million to $3.3 million.
What's Available
Part of Ahwatukee's charm is its varied real estate, all of which are great investments. There are luxury homes on golf courses, in gated communities, on mountainsides, and even on a lakefront. Many of these homes are lushly landscaped, provide privacy, and have remarkable panorama views of the mountains.

Here are some of the luxury housing developments that offer the best in Ahwatukee real estate.

Lakewood Waterfront Homes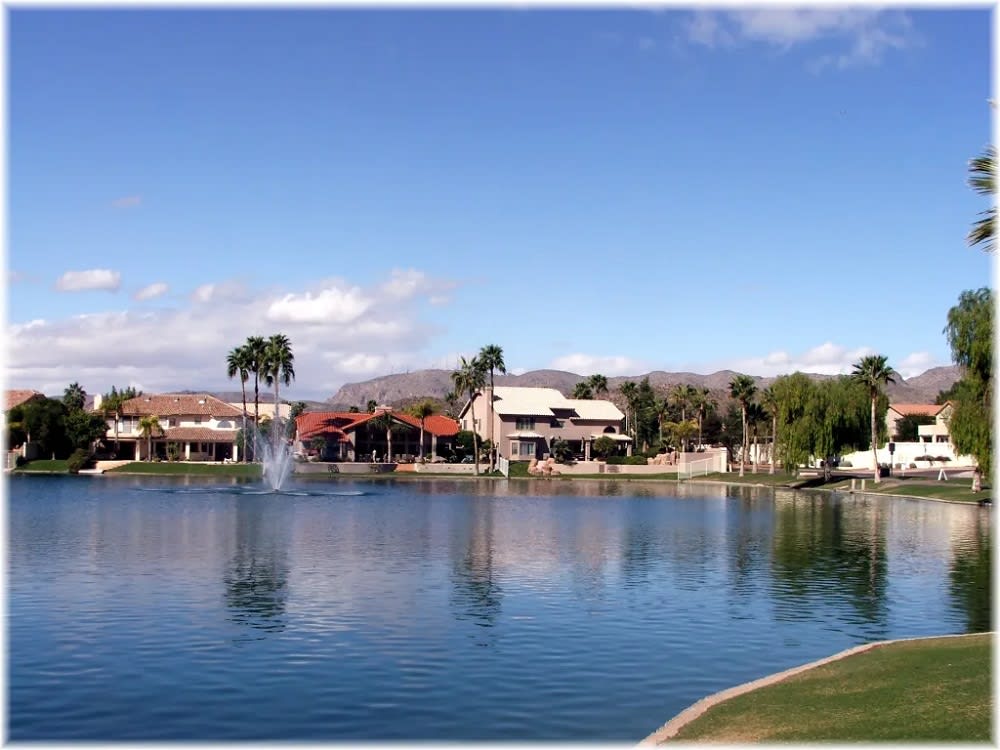 Credit: Lakewood Waterfront Homes
Lakewood is one of the more sought-after neighborhoods in Ahwatukee. A literal oasis in the desert, there are 170 waterfront properties along Phoenix's largest residential lake. There are actually two residential lakes, which total 38 acres of water.

Lakewood has some of the best freeway and highway access in Ahwatukee, thanks to the extension of the loop 202 South Mountain freeway. It's easy to get to downtown Phoenix, Sky Harbor Airport, and the rest of the East Valley.

The homes here are somewhat older than some of the other subdivisions, as they were built between 1986 and 1996. Houses in the Lakewood developments range from 1,400 square feet up to 4,400 square feet.

Lakewood's subdivisions include Lakewood Estates, Hamilton Homes at Lakewood, Estates at Montego Bay, Harbor Island, Richmond Shores, and Portofino.

Ahwatukee Country Club

Ahwatukee Country Club is an 18-hole championship course designed in 1972 by John Bulla. It is surrounded by several pleasant residential communities that offer affordable Ahwatukee real estate. You can find single-family homes right on the golf course, as well as homes close to the links. There are also condos and townhomes available.

Tapestry Canyon

Gated, close-knit Tapestry Canyon is an esteemed subdivision nestled against South Mountain. Because of its location in the Ahwatukee foothills, residents can soak up stunning slopeside views and oversee the Ahwatukee cityscape. With a dazzling array of thoughtfully designed homes, this premier community caters to those with a taste for the finer details.

The Sanctuary

The Sanctuary contains perhaps the most luxurious Ahwatukee homes. This gated community features 50 custom houses on a hilltop and offers breathtaking panoramic views of the surrounding mountains. These properties were built between 1999 and 2008, so they are fairly new. The homes offer floor plans of four to seven bedrooms and range from 3,500 square feet to 11,000 square feet.

Ahwatukee Equestrian Estates

The Ahwatukee Equestrian Estates is another highly unique setting for custom luxury homes. As its name implies, it is designed for horse owners who get access to horse trails and an equestrian arena. Not all of the houses in the subdivision have room for stabling horses, but there are many boarding facilities nearby that will meet your needs.
Tips For Buying Ahwatukee Real Estate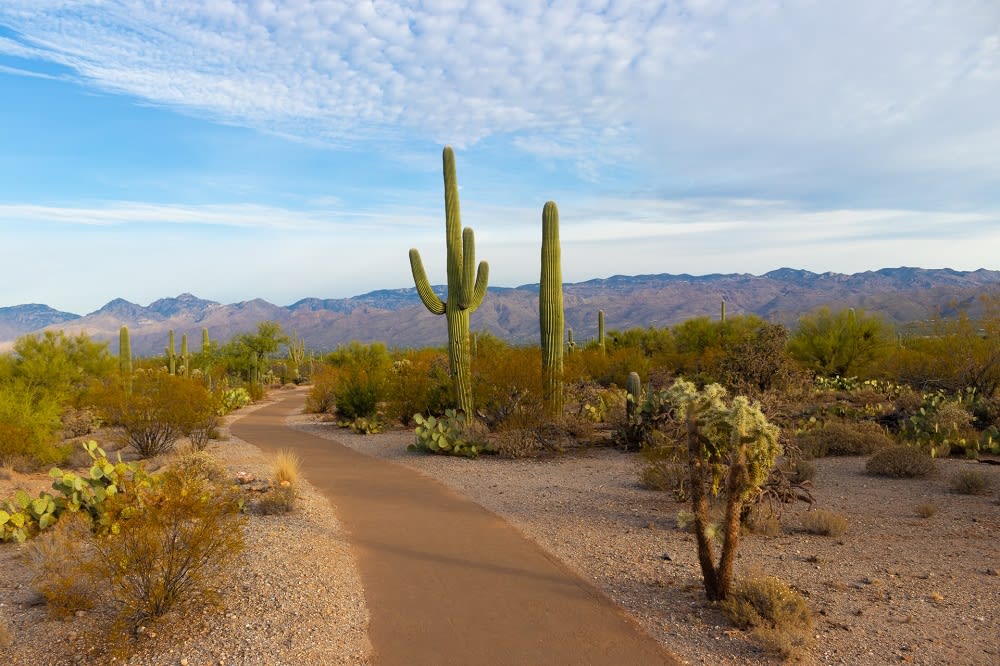 As in any hot real estate market, there are strategies involved in buying Ahwatukee real estate.

The first is to hire an experienced real estate agent familiar with the various types of properties available in the various subdivisions and developments.

Once you've hired an agent, have a sit-down and start strategizing the steps for getting an offer approved.

Here are some tips to help get your offer accepted:

Have Pre-approval Documentation

Visit your mortgage lender to find out how much money you can borrow. Your lender will check your income, credit history, and other financial information and issue you a pre-approval letter. Bringing a pre-approval letter will show sellers you are serious about buying their property.

Submit a Clean Offer

In a competitive market like Ahwatukee, your offer should have as few contingencies as possible. If you try to purchase a home contingent on the sale of your current property, it's likely that you'll lose the opportunity. Submitting a clean offer with no contingencies allows you to put your best foot forward.

For the best satisfaction in buying and selling Ahwatukee real estate, contact The Santistevan Group for assistance.