Selling a home, even in a robust seller's market, is a complicated, time-consuming endeavor. While it may seem doable to take on the responsibilities of home prepper, stager, marketer, negotiator, and closer yourself, it comes with a high cost. And not just in the time it takes and resources required to list and sell your home successfully.

In 2020, for example, homes sold by licensed Realtors netted their clients an average of $295,000 per transaction nationwide. Compare that to just $218,000 for those sold by owners without the help of a real estate agent.

Considering the enviable lifestyle and attractive community of Ahwatukee, there's an even greater premium on getting your sale right the first time. Realtors with deep local roots and knowledge, like the dedicated agents at The Santistevan Group, are particularly effective at maximizing the value of your home and generating a lucrative sale.

While some properties may lend themselves naturally to a do-it-yourself sales approach, Ahwatukee real estate is not a market to leave anything to chance.

Let's explore the benefits of listing your home with an Ahwatukee Realtor and why it may prove particularly lucrative to partner with The Santistevan Group on your upcoming home sale.
An Ahwatukee Realtor Saves You Time
Yes, a luxury listing in sought-after Ahwatukee should prove an easy sell, especially considering the current market conditions are driving historically high demand.

But selling a luxury home is more than a sign in the front yard and waiting for above-asking offers to roll in. It requires detailed preparation and time — a lot of it.

Even with highly motivated buyers, your listing must work hard to earn the highest dollar. And there's a number of moving parts to prepare your home for sale and to ensure it continues to impress for the duration of its listing, including:

◾ Organizing presale documents: property survey, receipts and warranties, plans and permits, certificates of occupancy, loan documents, latest utility bills, property tax bills, homeowners association covenants and agreements, and the floor plan or blueprints.
◾ Prepping the home for showings and its online listing, including cleaning, decluttering, and depersonalizing
◾ Employing contractors for minor presale repair issues, updating the home's interior aesthetics, including paint, or new lighting or fixtures and hardware
◾ Engaging a professional stager to organize your home to maximize its appeal to buyers; a professional photographer to solidify the property's marketing presence listing with high-quality photos, virtual tours, or videos of your home, and a web developer or marketing agency to craft a virtual listing for the home
◾ Listing your home on MLS and additional online listing services
◾ Researching comparables and past sales to determine your home's market standing and price it accordingly
◾ Host open houses and coordinate and schedule prospective buyer showings
◾ Receiving and reviewing offers and then entering into negotiations for the most viable offers
◾ Coordination and attendance at assessments, inspections, and appraisals
◾ Executing the paperwork that comes with a luxury property sale, including purchase agreements, disclosures, addendums, settlement statements, tax statements, and the deed

Selling an Ahwatukee property requires a great deal of effort, preparation, and ongoing due diligence.

Much of that weight disappears when you employ a seasoned Ahwatukee Realtor.

Aside from the initial process of decluttering and depersonalization, your chosen Realtor works to coordinate practically every other aspect of the listing process. For those items they don't directly address, they possess a roster of professional contacts who fill in the gaps and resolve to address each item on your to-do list.

More than just saving you time, your Realtor relieves stress and worry. They're there to address the significant issues and concerns of selling your luxury home so you don't have to.
Your Ahwatukee Realtor Understands the Local Market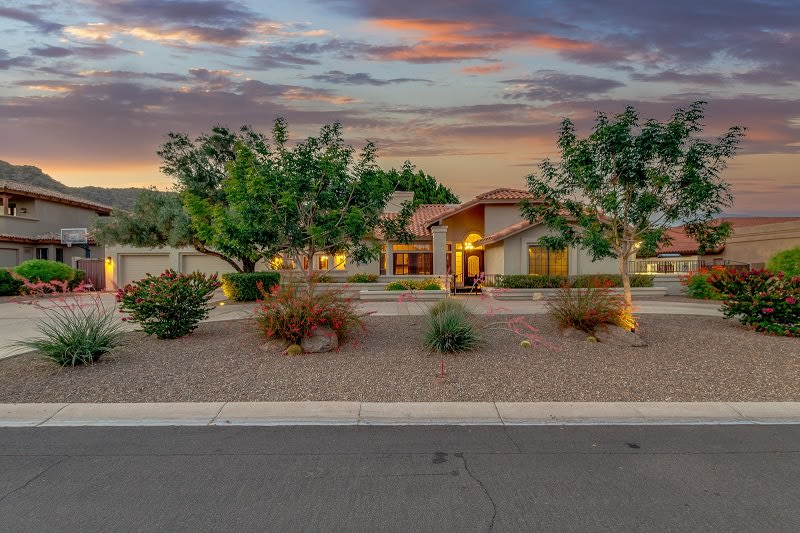 Ahwatukee real estate
Local market knowledge and insights are arguably a Realtor's most important contribution. Coupled with their experience from a wealth of past transactions, homebuyers have a lot to gain in navigating a market alongside a savvy experienced Realtor.

That said, sellers might benefit even more from their Realtor's market insights.

Foremost, an Ahwatukee Realtor has access to data — lots and lots of data. Information that includes days on the market, pricing history, supply, as well as historical data points that inform where the market was before your listing, where it currently is, and where it might be going - and now in real-time.

That information is vital to the most critical step in selling your home: pricing.

It may seem impossible in such a seller-friendly market, but without a seasoned Realtor's guidance, it's easy to miss the mark when determining your list price.

List too high, and savvy buyers will move on to the next house. Price too low, and there's a real risk of leaving thousands of dollars on the table.

Your licensed professional Ahwatukee Realtor considers all aspects of the deal — the home, the location, the market. They examine current listings, past sales comps, and historicals in the primary and adjacent submarkets.

Their price recommendation comes from a position of knowledge. A position that knows how to maximize your home's value and price it to attract a lot of interest and plenty of lucrative offers.
Your Ahwatukee Realtor is an Expert in Marketing
Every Ahwatukee luxury home carries its own unique appeal. The diverse housing market is one aspect that makes the community such a sought-after place to call home.

It also means that certain homes may cater to a specific audience. From opulent and over-the-top to elegant and understated, luxury comes in many forms in Ahwatukee. A savvy real estate professional will know how to appeal to the right buyers.

Your listing, of course, opens up a window to your property at a basic level. A wise agent knows how to heighten that interest. They pinpoint buyers' needs and desires and appropriately position your home for maximum exposure and appeal.
|An Ahwatukee real estate professional understands how to create the ideal marketing plan for your property. They'll tap their best professional contacts to capture stunning photos and craft inspired copy to cast your home in the best possible light. Your agent will establish a powerful brand for your home, both online and in person.

The exposure and attention to detail translate into widespread interest in your property and ultimately more lucrative offers.

More than just their marketing acumen or their experience and knowledge, a professional Ahwatukee Realtor is an advocate serving your best interests. A valuable asset to have at your side throughout the listing and sales process. They're a resource that ensures your home is staged, marketed, and priced to generate interest in your property and, ultimately, an incredibly successful sale.
About The Santistevan Group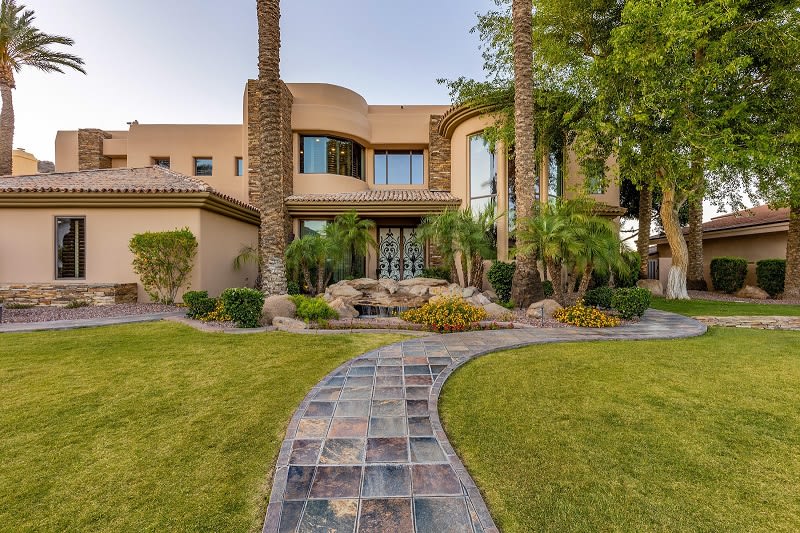 Ahwatukee home for sale
Moving on or moving away is never easy. Whether your home sale is necessitated by relocation, a growing family, a need to downsize, or the desire for a different living situation, we recognize the challenges both emotionally and logistically of selling your current home.
As a trusted Group of Berkshire Hathaway HomeServices, The Santistevan Group offers peerless assistance and services to aid you in preparing, staging, listing, marketing, and selling your Ahwatukee home.
We are local experts intimately familiar with Phoenix, Chandler, Ahwatukee, and the region's collection of spectacular communities and neighborhoods. Our group of eight local Property Specialists ensures your listing and sale are handled with the utmost care and professionalism.
Our approach is simple. We provide you with a single point of contact, an individual need analysis, and a careful selection of realtors best suited to the sale of your home.
Prior to listing your home for sale, you'll receive a free home estimate prepared exclusively by The Santistevan Group. More than providing you with an evaluation of your home's value, you'll gain insight into Ahwatukee and the surrounding area's luxury housing market.
Additionally, you'll obtain an edge in how to navigate the market and how best to prep and position your home, aided by one of our licensed Property Specialists.
The Santistevan Group's intuitive home search portal also provides you with information on recent sales of similar homes, both in your immediate neighborhood and the surrounding market area.
Our real-time dynamic market reports include vital data points such as days on market, pricing, and supply for all three of Ahwatukee's ZIP codes, including 85044, 85045, and 85048.
Should your home sale include a relocation component, we have you covered there as well. We offer our comprehensive relocation services, including area overviews and tours, temporary housing, home-finding assistance from certified relocation specialists, and rental assistance.
Property Specialists at The Santistevan Group are widely recognized for their local market expertise and deep knowledge of the buying and selling process.
If you're ready to explore the best of Ahwatukee or nearby Chandler or the greater Phoenix, Arizona real estate and need a trusted relocation partner to help sell your current home or secure your next one,
contact The Santistevan Group today
. From Ahwatukee homes for sale to Chandler real estate, allow our team's years of experience and expertise to be your guide on your real estate relocation journey.