Ahwatukee Foothills Village offers scenic desert landscapes with gorgeous mountain views as the backdrop of many real estate options in the area. Some sources even claim the meaning of Ahwatukee is "house of your dreams" in the Indigenous Crow language. With such gorgeous scenery and beautiful real estate, there is no better place to call home than Ahwatukee.


With mountains on either side of the community and the desert to the south, you'll find inspiration everywhere you look in this attractive suburb of Phoenix. While homes in Arizona often have their own unique style, using colors like turquoise and stucco building materials, many properties in the area have upgraded to high-tech advancements. Seamlessly blending the traditional decor with smart home technology, Ahwatukee real estate offers a classic southwest energy mixed with modern, luxury upgrades. Consider implementing some of these tech advancements to your Ahwatukee real estate.
Smart refrigerator
What better place to start upgrading than an appliance that will help keep you cool in the desert? Refrigerators are no longer just to keep groceries cool — smart refrigerators can completely transform a kitchen. Along with looking sleek, stylish, and modern, a smart refrigerator
like this one
has a touchscreen and a TV on it. Watch as the local news gives you a traffic report for the morning commute as you eat breakfast at your kitchen island.
You can simply replace your current refrigerator with a smart refrigerator, as the neutral colors go well with just about any kitchen. You can also use this as an excuse to remodel and upgrade other appliances in your kitchen. Everyone loves a modern kitchen, and a stone-clad island with upgraded cabinets will substantially increase the value of your home. Appliances like a smart refrigerator will enhance the look of your kitchen and will likely increase your property's value.
Infinity pool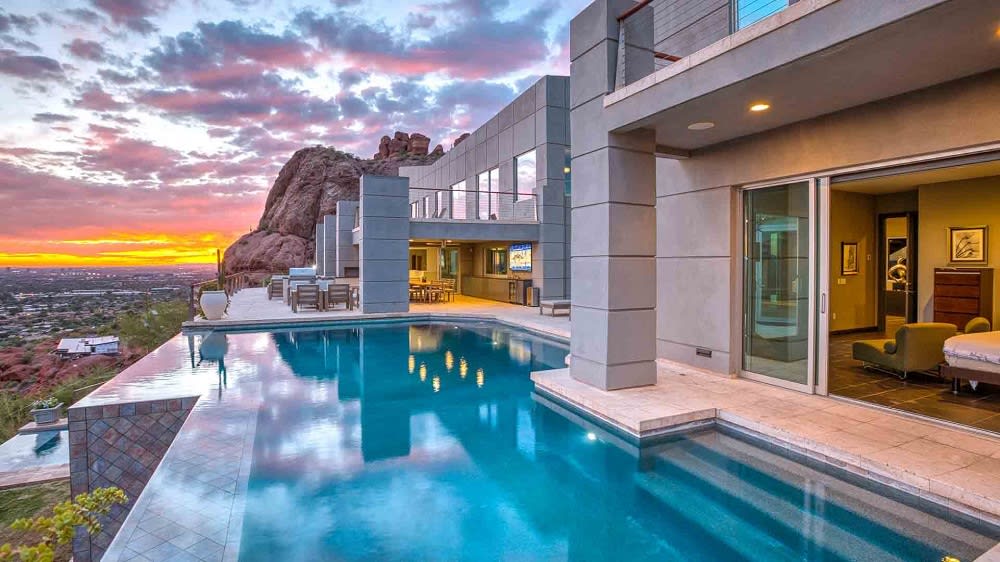 This is the perfect piece for your backyard that will match the vast, flat expanse of desert and the rocky cliffs of South Mountain. An infinity pool is the height of both style and function, especially in this market. When it's 115 degrees, you'll want somewhere to cool down. An infinity pool utilizes a wall on one side of the pool near a ledge to give the illusion that it goes on forever. There isn't a more stylish addition you can make to the exterior of your Ahwatukee home. Your property doesn't need to be located near a ledge for you to install an infinity pool, as designs of
residential infinity pools
can be similar to a standard pool, but with one of the sides made of tile or glass with no pavement surrounding it.
Retractable awning
"It's a dry heat." While that may be true, it doesn't mean you want to sit in the heat all the time. If you're looking to buy Ahwatukee real estate, one of the most significant factors is the weather.


You want to be able to enjoy the outdoors and play a round of golf whenever you choose in January or February. These mild winters come with sweltering summers, but you can still enjoy the weather year-round with a retractable awning.


Entertain guests on the back patio and wow them as you provide shade with the push of a button.
Motorized retractable awnings
are easy to install and reasonably priced, making the outdoors comfortable any time of the year. A retractable roof is a perfect technology to add to your home if you want to enjoy the weather.
Water jet bath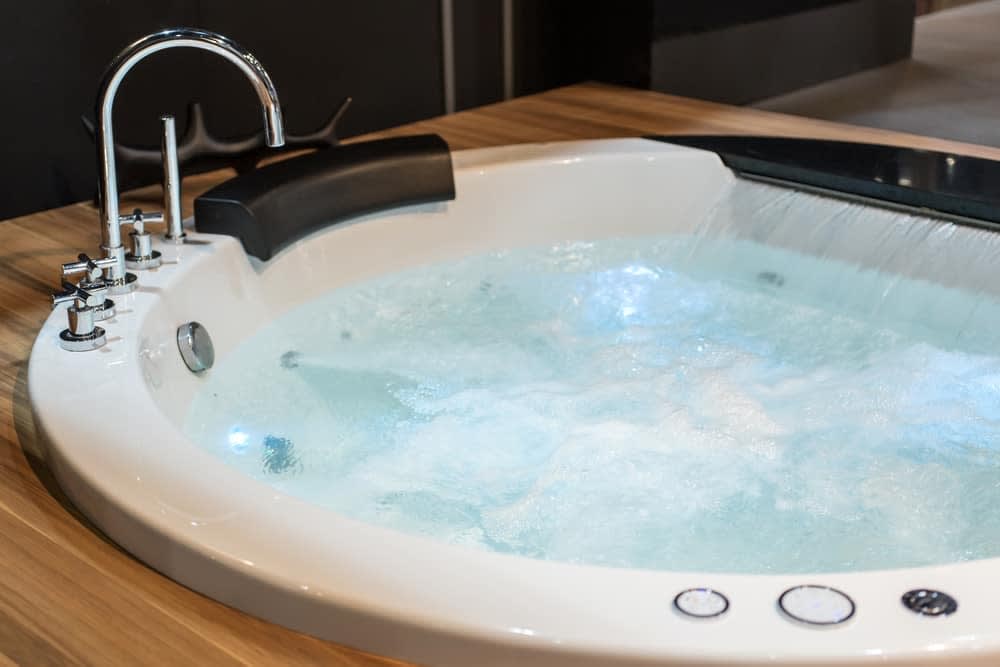 A bath with
water jets
turns a typical bathroom into a luxury spa. It's both delightful and increases the home's value. The master bath is one of the main rooms potential buyers look at when considering homes, and if you already have this luxury piece added, it will make the entire house seem more luxurious. After a long day at the office and a commute home, there isn't a better way to unwind than to take a hot bath with a water-jet massage.
Buying Ahwatukee real estate
If you're considering buying Ahwatukee real estate, contact a trusted and knowledgeable realtor like those at
The Santistevan Group
. These expert agents know the Ahwatukee and surrounding neighborhoods well and will help maximize your home's value. Contact The Santistevan Group today to learn more about upgrading your Ahwatukee home!